$

67.50
The One with the Purple + Yellow Flowers - 9x12 Original Painting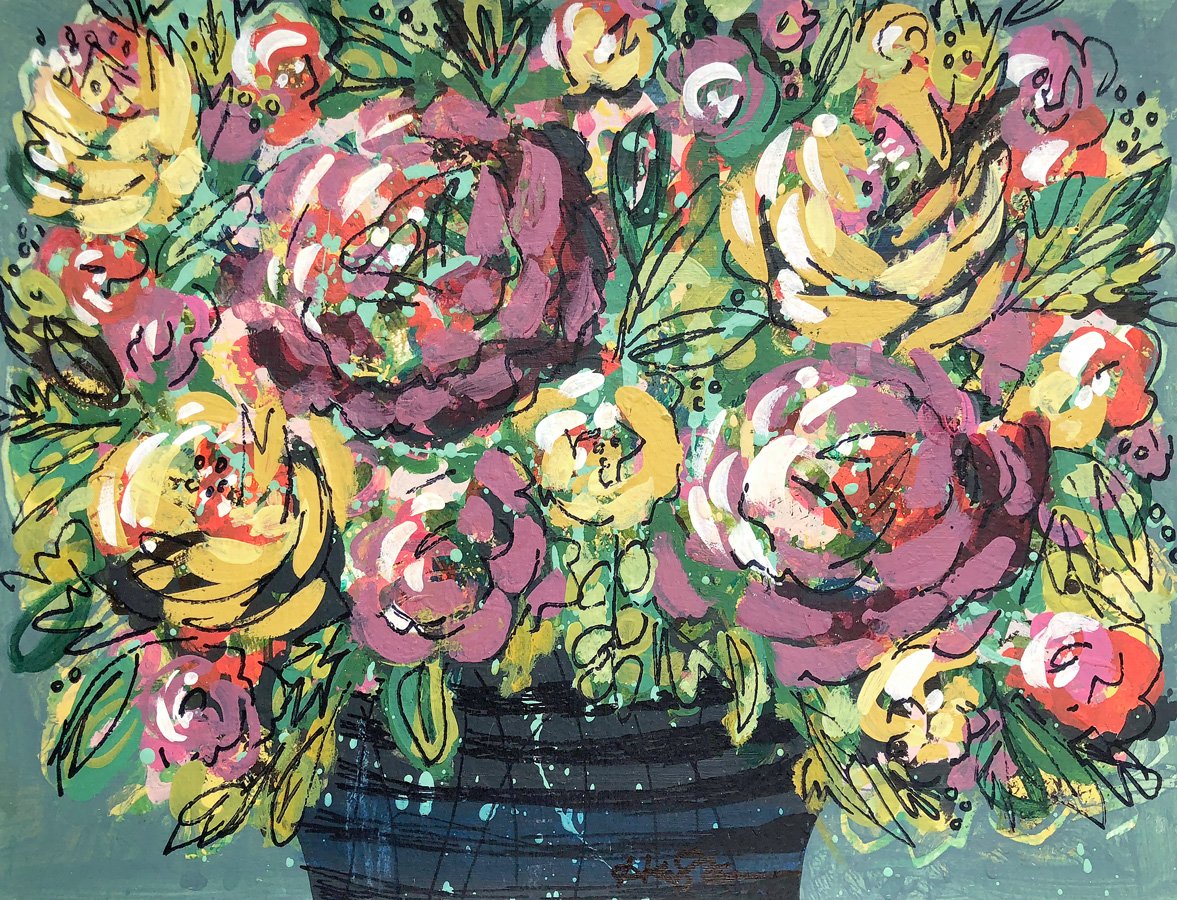 This original art piece was painted on 9x12" watercolor paper with acrylic paint, ink accents, and finished with a satin varnish.
Includes an 11x14 framing mat. If you would like to upgrade to a 16x20 framing mat, click here to add it to your order.
Free Shipping in the U.S.A.